핀테크 입문 과정인 「헬로 핀테크」 과정을 소개합니다. 수료증 발급을 위해서는 별도로 핀에듀 홈페이지에서 회원가입 및 로그인 후, 교육을 수강하셔야 합니다. AI와 핀테크의 만남이 궁금하신 분들은 "AI 역량강화"탭을 클릭해 보세요. ※강의 수강을 위해 PC환경에서 핀에듀 플랫폼으로 접속해 주세요. (모바일 불가)※
강의 수강은 핀에듀 플랫폼에서 PC로만 하실 수 있습니다.(모바일 불가) 수강을 위해서는 별도로 핀에듀에 회원가입 및 로그인이 필요합니다. 완강 시 마이페이지에서 수료증이 발급됩니다. 자세한 사항은 매뉴얼을 확인해주세요.
Fintech Thema
Hall
Global PR
Hall
Financial
Fintech Hall
Fintech
Experience Hall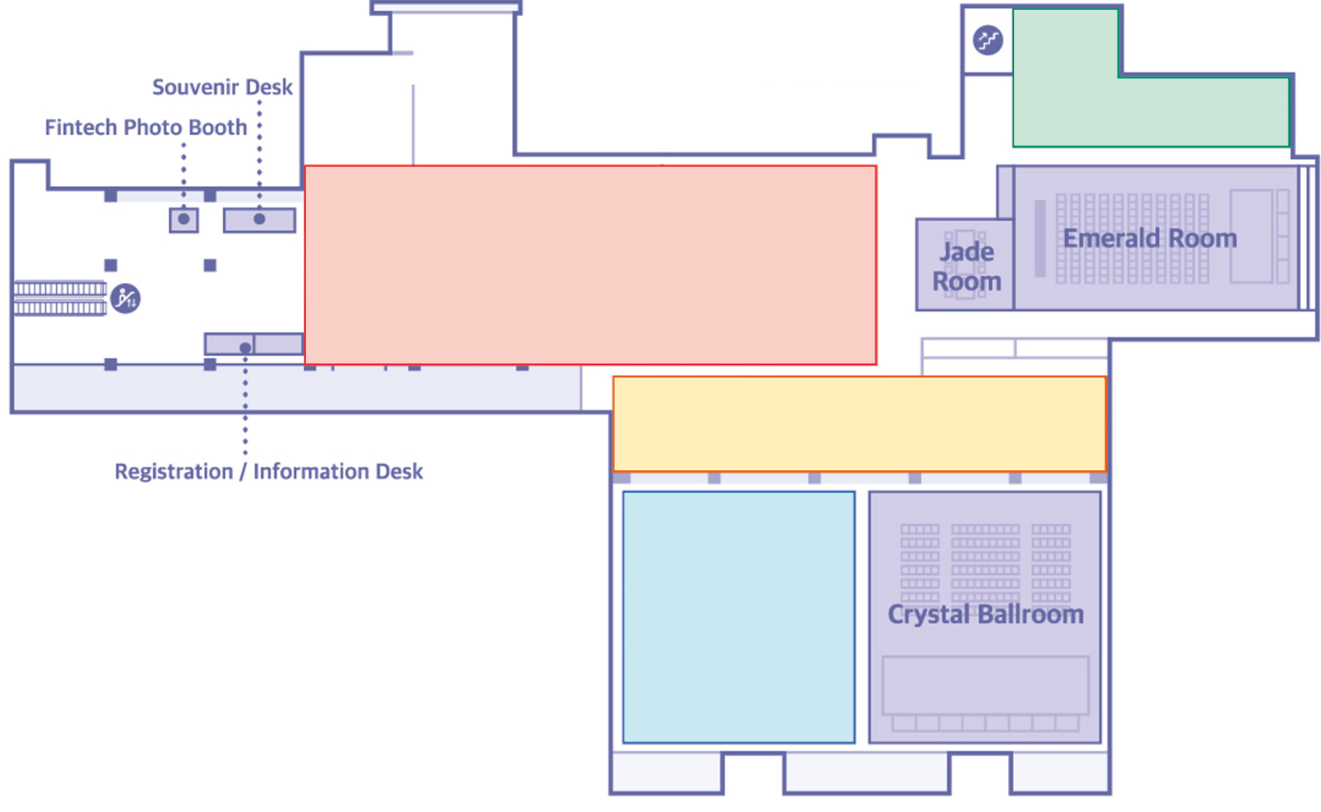 ※ Please click on each individual exhibtion hall to view
the location of participating companies and exhibitions booths in each exhibition hall.